Platinum Lighting © 2012. All rights reserved.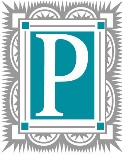 One source for all of your lighting needs
Platinum Lighting was founded in September 2000. We specialize in providing Quality Lighting Fixtures and Electrical Supplies to Multi-Family Apartment Communities, Single Family Home Developers, Electrical and General Contractors as well, the Hospitality Industry.
We provide expertise to markets that we serve with over 30 years experience in the Electrical and Lighting Industry. We have provided a complete lighting package for over 100 Multi Family Apartment Communities totaling over 40,000 apartment units.
Additionally, we have completed numerous Single Family Home Tracts, Custom Homes, Hotels and Extended Stay as well as Assisted Living and Senior Housing. (Read more)


RELATIONSHIPS ARE
THE DIFFERENCE

- Provide comprehensive lighting packages for your project.
- Create value engineered packages to work
Within design and budget constraints
- Walk Existing or Rehab Projects To Offer Lighting Solutions
-- Complete Energy Audits and Determine Economic
Payback For Capital Expenditures
- Offer Creative Solutions For all Your Lighting Needs
- Provide Excellent Customer Service
It all began more than 65 years ago....
You might say that the lighting business is in our DNA.
Platinum Lighting was founded in September 2000 by Larry and Judi Walley. Larry's grandfather founded a Los Angles based Electrical Distribution Company in 1944. The business was known as Jarvis Electric Supply Company ("Jarvis Electric") was a fixture in the Los Angeles Area for over fifty five years until it was sold to a large nationwide electrical distribution company. Jarvis Electric specialized in selling electrical, lighting and switch gear products to electrical contractors throughout the Southern California area. Additionally, the company sold to Hardware Store, Home Centers and other D-I-Y outlets throughout California, Arizona and Nevada. (read more)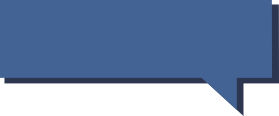 LED lighting is revolutionizing the way projects are being designed today. Is it right for every project? What is the risk/reward for being on the cutting edge of technology? Let's discuss the alternatives to make the best lighting decision!




At Platinum Lighting, we have developed long term relationships with the major manufacturer's representatives in our market and can provide lighting fixture packages on commercial, industrial, office and retail

Projects. No project is too big or too small!